carishea cares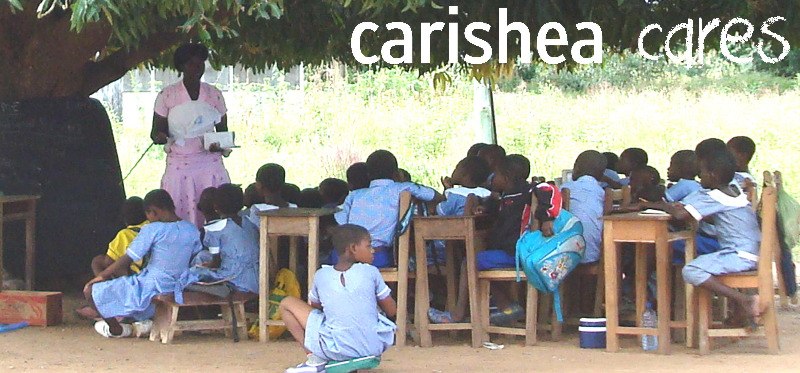 For every product sold through the carishea web shop, we'll give £0.50 towards building the Joy School in Chuchuliga, Ghana.
Over 400 pupils at the Joy School have lessons under trees and in rough temporary shacks. This might sound and look idyllic, but the reality is in the summer the ground can burn a child's legs, while in the rainy season the school can literally be washed away. Despite the facilities, the school is succeeding and has gained great respect from the Ghana education board and local people.
Through the Scottish charity, Trade Right Trust (SC040846), carishea are sponsoring the building of a new Joy School in Chuchuliga. Therefore, for every product purchased through the carishea WEB Shop, £0.50 will be donated to the Joy School Building Fund.
£0.50 will purchase a brick – so you're buying soaps and bricks every time you purchase directly from the carishea WEB shop.
Enter the carishea WEB shop here